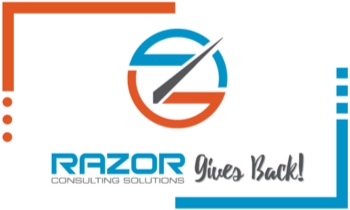 Razor Gives Back provides our employees an opportunity to give back to our community by assisting/teaming up with local non-profits. We host several events throughout the year, bringing our employees together for our common goal, to benefit the non-profits working tirelessly to make an impact in our community.
Spring of 2018
Harlynn's Heart helps provide services and resources to individuals affected by perinatal loss.
Throughout this campaign, we were able to raise over $1,500 in donations, and had 25 employees help spread visibility by participating in the Fargo 5K with shirts sporting the Harlynn's Heart logo. We also had the opportunity to promote the campaign on Big 98.7 and host a fundraiser night at Hi-Ho Burgers & Brews.
Razor worked with this group because we have a member of our team whose heart is tied to this organization very closely. Not only do we strive to work with all non-profits but it's a plus when it's close to our employees as well.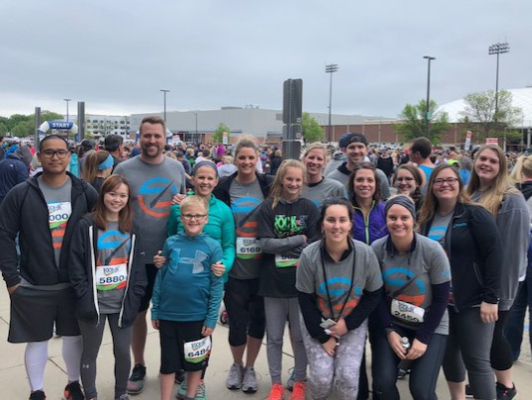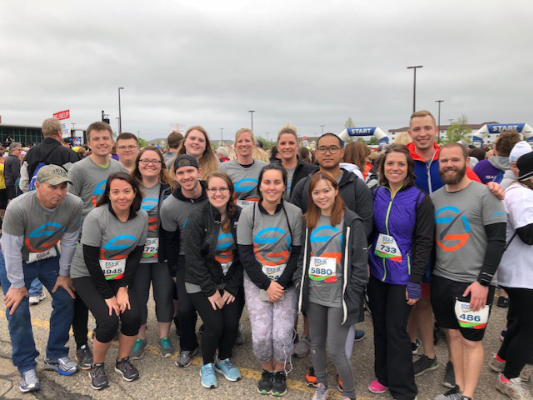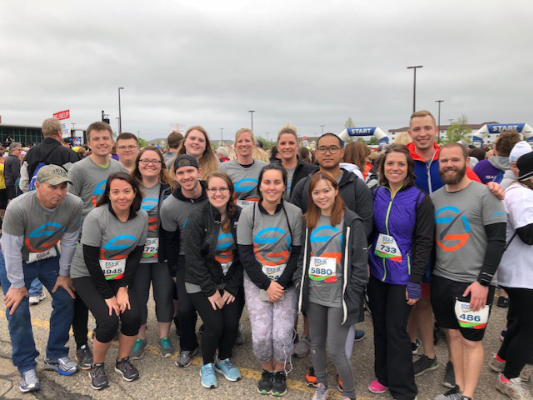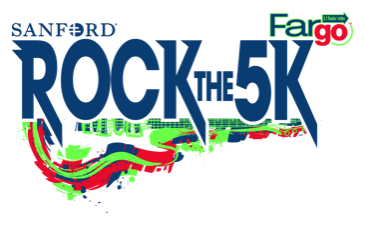 Fall of 2018
Lake Agassiz Habitat for Humanity seeks to bring people together to build homes, communities and hope.
During this campaign, we assisted in the builds of two homes and volunteered at the local Restore.
Razor worked with this group because we have a member of our team who is on the H4H board.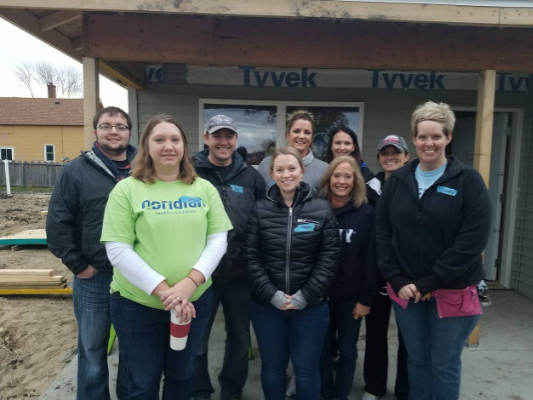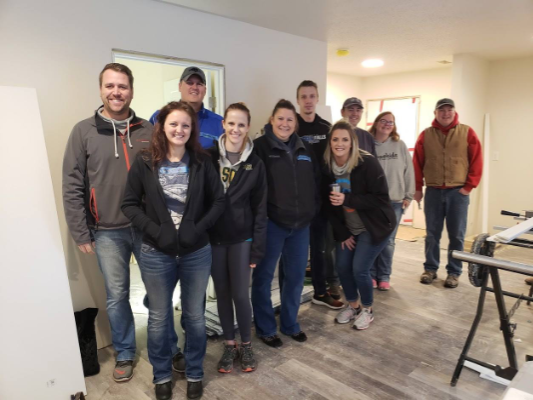 Spring of 2017
Red River Children's Advocacy Center aims to facilitate healing and justice for victims of sexual and physical abuse, neglect and exploitation and to engage the community to protect and support children.
For our first Razor Gives Back event, we were able to come together to collect nearly 200 items to be donated the the center. This included various items, such as blankets, snacks, games and gift cards, which all went to help families and children that visit the center.

Fall & Winter of 2017
CHARISM is a neighborhood support center offering a safe and welcoming anchor point to underserved youth and their families through relationship-based skill-building programs and services that improve quality of life.
For this event, the Razor group split into five teams to compete against each other to collect the most food items to be donated to families in need. At the end, we gathered nearly 2000 items, which were matched $1 for every 10 items by Razor, and many of the individuals volunteered time to help distribute the donations.